Bolt replacement is a top priority of the BCC
As our climbing anchors age, many require replacement to remain safe, which is both time-consuming and costly.
HOW you can GET INVOLVED
Donate to the BCC or become a member to help with the costs of bolt replacement

Become a re-bolter! if you're proficient at bolting or would like to learn to re-bolt reach out to Steve Bartlett about clinics and mentorship: stephenbartlett@yahoo.com.

Follow us on Facebook for event announcements!
To date, working alongside partners, BCC has helped replace over 750 bolts! We also have organized several massive re-bolting single day efforts: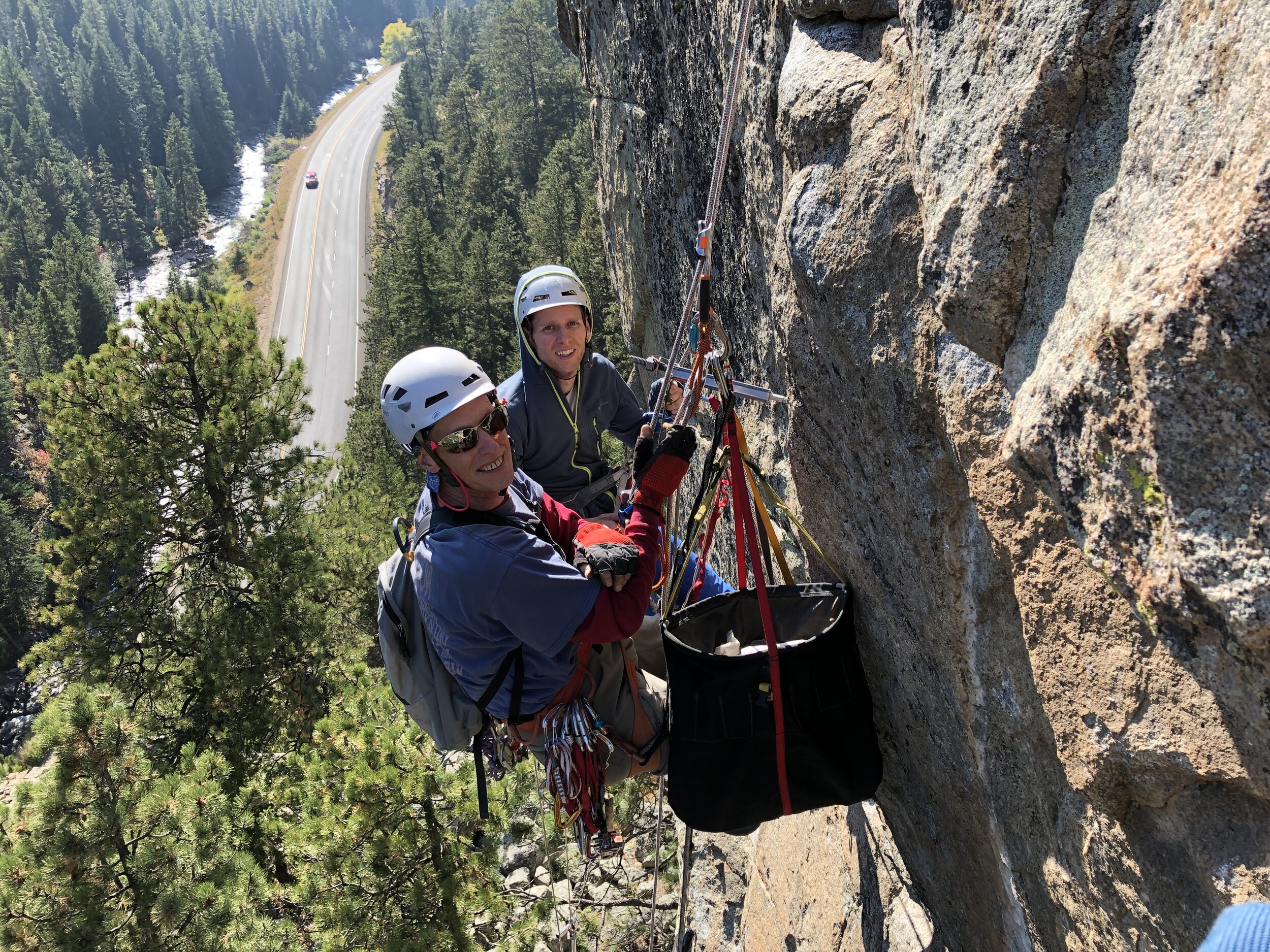 Photos by BCC Board Member, the one and only Steve Crusher Bartlet.